There are many ethical apps in food, cosmetics, recycling, fashion… Lockdown is a good opportunity to question ourselves and do something about it.
Nuon…
---

Representing the 4th generation of gem cutters in her family, tells us about Too good to go, an app widely used by our team. It helps fight food waste by offering unsold products at lower prices: "I continue to use To good to go during confinement. It helps support the merchants who are registered in it. Indeed, instead of buying unsold items at a low price (4€ -5€), the app offers during this particular period to support our local merchants and to buy lunch baskets at 20€. The difference is that these are not unsold products, but a well-stocked basket of products of the day. This way, grocers, for instance, can keep their shops open during the lockdown. It's a way for me to support my favorite shops at my own level".
Clara…
---

École Boulle, assistant of our workshop manager and photographer of our stones, uses Vinted very often. She wants to avoid contributing to the deplorable working conditions and alarming ecological cost linked to the manufacture of most new clothes: "It's like a connected second-hand trade. Very easy to use, it gives a second life to clothes and accessories. The trick is to take the time to make attractive pictures and meet the demands of the users".
She also regularly visits the Instagram account of Fables de chutes, jewellers who developed a very trendy concept: making jewellery from recycled materials. "To do so, they recover mosaic, wood and brass scraps from different workshops and rework them into jewellery".
Liselotte…
---

Madagascar trained gem-cutter, uses Yuka every day: "I like Yuka. It's an application that allows us to detect products that are bad for our health and the environment in our foods and cosmetics."
Nicolas, our trainee, who is preparing the Gem-A Diploma in London, adds: "Very good products are very often organic products and very bad ones are purely industrial. The app also works for cosmetics. It is taken very seriously by major food manufacturers who go so far as to take back the formulas used to create their products and lower the level of salt, sugar, saturated fat and additives in order to reach a better grade. "
Hélène…
---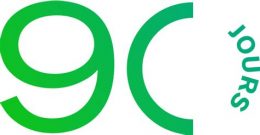 Our multilingual stock manager is not afraid to take up the challenges for the planet with 90-days: "I started a long time ago with several challenges. I still use it. I recommend it because in lockdown, I think there are a lot of missions that can be achieved. The challenges become increasingly engaging. The challenge is also to finish these missions and, most importantly, many of them are supposed to suit your lifestyle and change it forever".
Sarah…
---

Our art enthusiastic sales manager never goes without Clean Beauty: "Clean Beauty was developed by two women who found out that a woman puts more than 100 chemicals on her skin on average every day. Clean Beauty has already carried out more than 3.5 million analyses and counts 350,000 users in France. Same concept as Yuka but only for beauty products. The app is free, easy to download and very simple to use. You just have to take a picture of the ingredients and an analysis is performed instantly, with a description of the controversial products present".
Ethical search engines also have their fans :
Odile…
---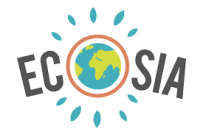 Our workshop manager, just discovered Ecosia: "I just downloaded Ecosia which had already been recommended to me by my son. The app plants trees… I perfored a search, the answer was very quick. The app is easy to install and to use".
Paul…
Our filmmaker webmaster, has been using it for a long time: "When Ecosia users click on ads, they contribute to world reforestation. The company behind the app plants trees. The counter on the home page is impressive, it shows more than one tree planted every second. Ecosia's environmental impact is supported by Microsoft, whose servers are 60% powered by renewable energy. The company is taking the concept even further by investing in photovoltaic power plants in Germany."
Nicolas…
---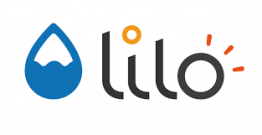 Speaks about Lilo with great enthusiasm: "Lilo is a search engine that transforms every internet search into drops of water. The company finances social and environmental projects by donating 50% of its turnover generated through commercial links. It allows the user to participate and win a "drop of water" for each search.  He then chooses the project he wishes to contribute to.
According to lilo.org, a person who uses the search engine for one year generates about €15 in advertising revenue. 1,000 drops of water are worth between €2 and €3. The price of a drop therefore varies between €0.002 and €0.003 depending on the number of ads on the search page and other criteria.
It's really good to be able to contribute this way. There are a lot of totally different categories. Animal, social, health, eco-responsible … I give my drops of water to the Institut Curie who treated me when I was sick".
Emmanuel…
---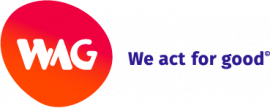 Chose WAG, which helps us adopt an eco-friendly attitude without complicating our lives, simple challenges to change the way we see things: "WAG deals with all aspects of the ecological approach and can be used by the whole family. This app goes beyond any other I could find. Thanks to it, I can announce that very soon, Maison Piat will use only green electricity."
We are well aware of the limitations of this exercise within the current context. However, we remain convinced that it is part of an approach that we are endorsing more and more, because it speaks to us and it is part of our DNA.